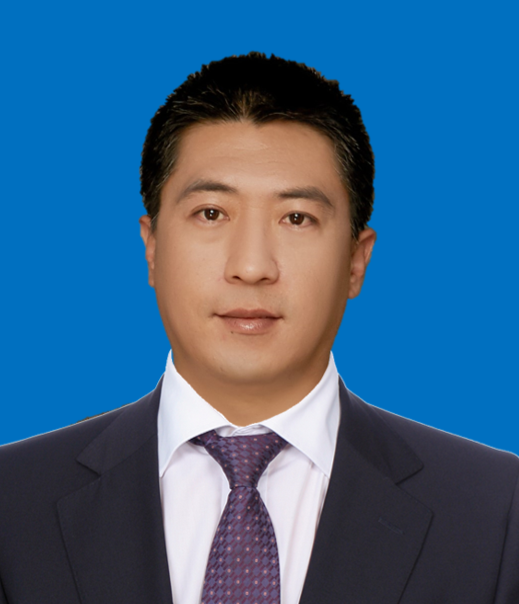 于杰淼    副研究员
                学历/学位:研究生/博士
                研究方向:生物磁性微球/绿色分离介质
                邮箱:jmyu@ipe.ac.cn
                地址:北京市海淀区中关村北二街1号
                邮编:100190
简历介绍
于杰淼,工学博士,中科院过程所副研究员,硕士研究生导师,2016年毕业于中国科学院青岛生物能源与过程研究所,同年进入中国科学院过程工程研究所工作,研究方向为体外诊断磁性材料开发及新型绿色分离工艺与新型分离材料的应用基础研究。主持及参与多项国家自然科学基金、JWKJW专项及企业项目等。获得中国分析测试协会科学技术奖一等奖"新型功能磁珠的构建及在复杂低浓度体系快速精准提取中的应用",相关研究成果发表论文20余篇,申请国家专利5项。
代表论著
1. Meng Qiyu, Yu Jiemiao, Yang Liangrong, Li Yanqing, Xian Mo, Liu Huizhou. Efficient recovery of bio-based 1,2,4-butanetriol by using boronic acid anionic reactive extraction [J]. Separation and Purification Technology, 2021, 255.
2. Meng Rong, Liangrong Yang, Chao Yang, Jiemiao Yu, Huizhou Liu, Tetraphenyladamantane-based microporous polyaminals for efficient adsorption of CO2, H2 and organic vapors. Microporous and Mesoporous Materials 2021, 3,111206.
3. Xing Huifang, Yang Liangrong, Wang Lu, Li Mengfang, Yu Jiemiao, Lu Diannan, Ye Gang, Liu Huizhou. Ion effects on the extraction of cesium (I) by 1,3-Diisopropoxycalix 4 arenecrown-6(BPC6) and the highly efficient extraction under neutral conditions [J]. Solvent Extraction and Ion Exchange, 2021.
4. Ni Shan, Yang Liangrong, Qu Hongnan, Zhu Xiangyang, Xu Zihao, Yuan Menglei, Xing Huifang, Wang Li, Yu Jiemiao, Liu Huizhou. Tailoring the structure and energy level over transition-metal doped MoS2 towards enhancing 4-nitrophenol reduction reaction [J]. Journal of Environmental Chemical Engineering, 2021, 9(2).
5. Ni Shan, Qu Hongnan, Xing Huifang, Xu Zihao, Zhu Xiangyang, Yuan Menglei, Wang Li, Yu Jiemiao, Li Yanqing, Yang Liangrong, Liu Huizhou. Donor-Acceptor Couples of Metal and Metal Oxides with Enriched Ni3+ Active Sites for Oxygen Evolution [J]. ACS applied materials & interfaces, 2021, 13(15): 17501-17510.
6. Xiaoyan Zheng, Dong Feng, Liangrong Yang, Junfeng Hui, Jiemiao Yu, Qiyu Meng, Huizhou Liu, Daidi Fan. Mild stir-assisted membrane dispersion for enhancing propionic acid extraction. Chinese Journal of Chemical Engineering 2019, 27(11): 2666-2674.
7. Liangrong Yang, Huifang Xing, Hongnan Qu, Jiemiao Yu, Huizhou Liu. External Field Enhanced Environmental Responsive Solid Extraction Technology. Progress in Chemistry 2019, 31(11): 1615-1622.
8. Pan Sun, Kun Huang, Xinping Wang, Jiemiao Yu, Olivier Diat, Huizhou Liu. Confined Complexation Reaction of Metal Ions with a Lipophilic Surfactant at the Water/Air Interface: A New Understanding Based on Surface Experiments and Molecular Dynamics Simulations. Langmuir 2019, 35(13): 4548-4556.
9. Jiemiao Yu, Hongnan Qu, Tingting Dong, Meng Rong, Liangrong Yang, Huizhou Liu. A reversible light-responsive assembly system based on host-guest interaction for controlled release. New Journal of Chemistry 2018, 42(8): 6532-6537.
10. Jiemiao Yu, Liangrong Yang, Xiangfeng Liang, Tingting Dong, Hongnan Qu, Meng Rong, Huizhou Liu. Aptamer and PNIPAAm co-conjugated nanoparticles regulate activity of enzyme with different temperature. Talanta 2016, 159: 47-54.
申请发明专利
1. 杨良嵘 ;于杰淼 ;刘会洲 ;一种表面带有功能基团的磁性微球及其制备方法和用途,发明专利,申请号: 202010241213.9
2. 杨良嵘 ;于杰淼 ;施健 ;何春玉 ;唐斌 ;一种磁性微球的新型表面羧基化方法,发明专利,申请号:202010134393.0
3. 杨良嵘;唐斌;于杰淼;邢慧芳;向树云;一种功能化多孔磁性微球的新型制备方法,发明专利,申请号 202010993348.0
4. 杨良嵘、董婷婷、潘峰、于杰淼、戎猛、刘会洲,一种磁性萃淋树脂及其制备方法和应用,发明专利,申请号:201710060547.4
5. 杨良嵘、董婷婷、邢慧芳、于杰淼、戎猛、刘会洲,一种全流程连续化气助磁分离系统,发明专利,申请号:201710024548.3